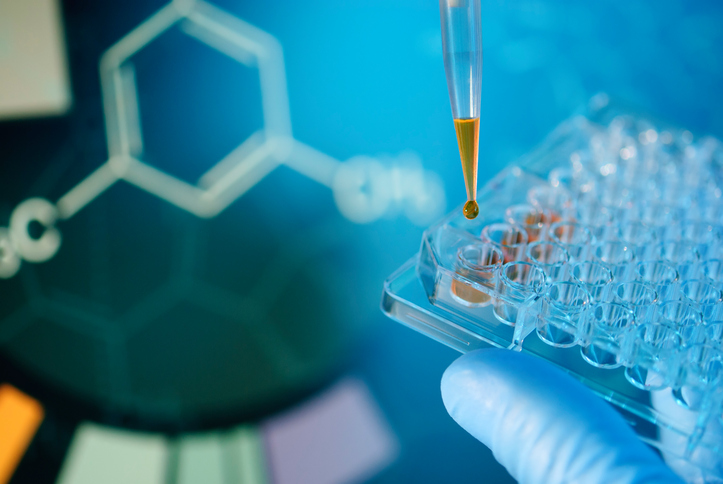 Almirall obtains rights to Nuevolution's RORgt inhibitor program to identify and develop novel small molecule therapeutics for inflammatory skin diseases as well as Psoriatic Arthritis (PsA)
Nuevolution will receive an upfront payment of EUR 11.2 million (SEK 109.4 million*), and is eligible to receive development and regulatory milestone payments of up to in total maximum of EUR 172 million (SEK 1.7 billion*) provided successful development, and tiered commercial sales milestones of up to in total maximum of EUR 270 million (SEK 2.6 billion*). Nuevolution would further be entitled to receive tiered royalties on future net sales
Almirall will be responsible for funding of any further research as well as pre- clinical, clinical, regulatory and commercial activities
---
Barcelona, Spain, Stockholm, Sweden, 12th December 2016 – Almirall S.A. and Nuevolution A/S (a wholly owned subsidiary of Nuevolution AB (publ)) announced today that they have entered into a global strategic collaboration focusing on the development and commercialization of Nuevolution's novel RORgt inverse agonist (inhibitor) program for treatment of inflammatory skin diseases and disorders as well as for treatment of psoriatic arthritis.
As part of the agreement, the parties will also establish a research collaboration for the identification of additional RORgt inhibitors, with an exclusive option for Almirall to use within the dermatological field and with the optional use outside the field of collaboration for Nuevolution.
Almirall will be responsible for funding of any further research as well as pre-clinical, clinical, regulatory and commercial activities. Nuevolution will be responsible for funding of any of its own research.
Nuevolution will receive an upfront payment of EUR 11.2 million (SEK 109.4 million*), and is eligible to receive development and regulatory milestone payments of up to in total maximum of EUR 172 million (SEK 1.7 billion*) provided successful development, and tiered commercial sales milestones of up to in total maximum of EUR 270 million (SEK 2.6 billion*). Nuevolution would further be entitled to receive tiered royalties on future net sales.
"We are extremely excited about entering into this collaboration with Almirall," said Alex Haahr Gouliaev, CEO of Nuevolution and continued, "Almirall is a world leading pharmaceutical company in the field of treating dermatological diseases, and through the partnership with Almirall our program has found a strong partner for the continued development  and later  commercialization. We  are looking  forward to  an  excellent working relationship with Almirall."
Eduardo Sanchiz, CEO of Almirall, commented: "This agreement with Nuevolution will allow us to develop RORgt inhibitors for the potential treatment of Dermatology diseases and Psoriatic Arthritis, and this program includes novel NCEs with potential to be one of the first entries into a new class of oral non-steroidal anti inflammatories. We are very pleased with this strategic collaboration with Nuevolution, which reinforces our pipeline and brings an additional potential growth driver to Almirall, as we continue to position ourselves as a leading Dermatology player. It also shows our lasting commitment to bringing innovation in from the best sources".
About payment scheme
The upfront payment is paid to Nuevolution upon signing of the collaboration agreement, subject to standard payment terms, and represent a guaranteed payment. Pre-clinical, clinical and regulatory milestone payments are contingent on successful development, and commercial milestones are contingent on successful achievement of sales milestones. Therefore, none of these payments are guaranteed. Payments from Almirall may be subject to Spanish withholding tax, which may be deductible in Nuevolution's Danish corporate tax. (Exchange rate 1,00 EUR – 9,7667 SEK)
About Nuevolution
Nuevolution AB (publ) is a leading small molecule drug discovery biotech company founded in 2001, headquartered in Copenhagen, Denmark. Nuevolution partners its proprietary discovery platform and programs with pharmaceutical and biotechnology companies to seek future benefit of patients in need of novel medical treatment options. Nuevolution's internal programs are focused on therapeutically important targets within inflammation, oncology and immuno-oncology. This information is information that Nuevolution AB (publ) is obliged to make public pursuant to the EU Market Abuse Regulation and the Securities Market Act. The information was sent for publication, through the agency of the contact persons set out below, on Monday 12 December, 11:00 (CET).
Nuevolution AB (publ) is listed at Nasdaq First North Premier in Stockholm, Sweden (ticker: NUE.ST). Redeye AB acts as Certified Adviser to Nuevolution AB (publ). More information about Nuevolution can be found on: www.nuevolution.com
Media and Investor Relation's Contact:
Alex Haahr Gouliaev, Chief Executive Officer (ahg@nuevolution.com)
Henrik D. Simonsen, Chief Financial Officer (hs@nuevolution.com)
Nuevolution AB (publ) Phone: +45 7020 0987
About Almirall
Almirall is a global company based in Barcelona dedicated to providing valuable medicines and medical devices through its R&D, agreements and alliances. Our work covers the whole of the drug value chain. A consolidated growth allows us to devote our talent and efforts towards specialty areas and particularly to further grow as a leading Dermatology player. We are a specialist company, enabling us to accomplish the purpose of taking our innovative products wherever they are needed.
Founded in 1943, Almirall is listed on the Spanish Stock Exchange (ticker: ALM) and it has become a source of value creation for society due to its vision and the commitment of its long-standing major shareholders. In 2015, its revenues totalled 769 million euros and, with 1.800 employees, it has gradually built up a trusted presence across Europe, as well as in the USA.
For more information, please visit  www.almirall.com.
Media contact: Cohn & Wolfe
Adriana Ibargüen (Adriana.ibarguen@cohnwolfe.com)/RebecaRocha (Rebeca.rocha@cohnwolfe.com)
Tel.: (+34) 91 531 42 67                                             
Investors & Corporate communication contact: Almirall
Pablo Divasson del Fraile
Tel (+34) 93 291 30 87
Disclaimer
This document includes only summary information and does not intend to be comprehensive. Facts, figures and opinions contained herein, other than historical, are "forward-looking statements". These statements are based on currently available information and on best estimates and assumptions believed to be reasonable by the Companies. These statements involve risks and uncertainties beyond the Companies' control. Therefore, actual results may differ materially from those stated by such forward-looking statements. The Companies expressly disclaim any obligation to review or update any forward-looking statements, targets or estimates contained in this document to reflect any change in the assumptions, events or circumstances on which such forward-looking statements are based unless so required by applicable law.